Notice • Sunday, December 31, 2017
Happy New Year! Nashua City Station is undergoing a makeover. We'll be back to normal soon!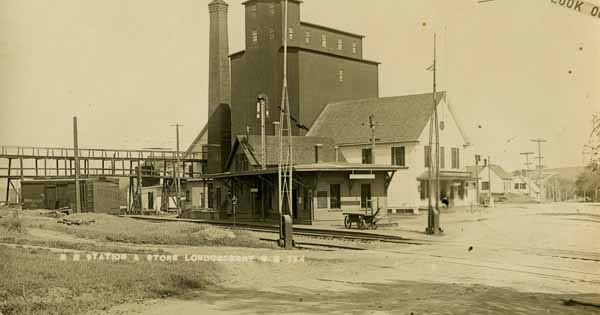 The original station that served Londonderry was contained within a house that was situated near the station site. Later, a railroad station was constructed near the mill on Mammoth Road.
Chaos struck the center of town, as on the morning of July 7, 1921 fire ripped through the village. A grain elevator, grist and saw mills, general store with a community hall, and the railroad station burned to the ground. The Boston & Maine Railroad replaced the station with an old combination passenger car and boxcar on a temporary basis. This temporary station served the town for nine years before the station from Wilson was moved to Londonderry in 1930.
Hoisington, Richard A. "This Train Does Not Stop at Nutt's Pond." The New England States Limited, Spring 1978.
Explore More Railroad Stations