Notice • Sunday, December 31, 2017
Happy New Year! Nashua City Station is undergoing a makeover. We'll be back to normal soon!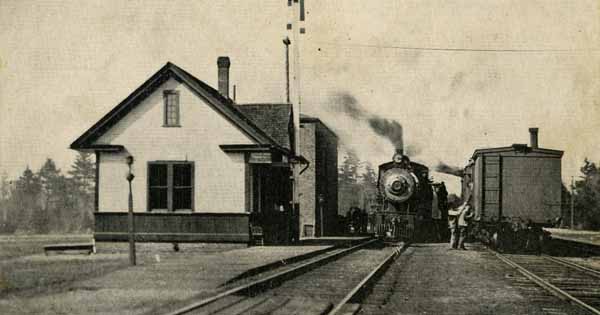 The Nashua & Rochester Railroad opened for business in Fremont in 1874. In 1897 the Boston & Maine Railroad constructed a new passenger station. After traffic began to decline on the railroad after 1911, the station ultimately closed on March 5, 1934.
Local business kept the line alive longer than other sections of the railroad. After the section of the Nashua & Rochester between Hudson and Fremont was abandoned in 1934, trains served Fremont from Epping. This lasted until 1982 when the rail line in Epping was abandoned.
Both the freight house, which was originally constructed as a water tank, and the 1897 Boston & Maine railroad station still exist today at their original locations.
Crouch, H. Bentley. "The "Phantom" Division" B&M Bulletin, Summer 1979.
Karr, Ronald Dale. "The Saga of Lost Railroads." In Lost Railroads of New England. 2nd ed. Pepperell, MA. Branch Line Press, 1996. 41-63.
LaPointe, Gary. "Rockingham County." Railroad Stations in New Hampshire. January 1, 2014. http://www.lightlink.com/sglap3/newhampshire/rockinghamco.html
Explore More Railroad Stations