Notice • Sunday, December 31, 2017
Happy New Year! Nashua City Station is undergoing a makeover. We'll be back to normal soon!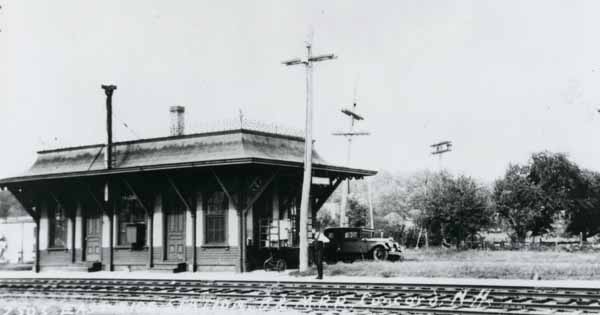 In East Concord, this ornate station was situated on the Boston, Concord & Montreal Railroad just north of the Merrimack River bridge. While the station no longer stands, the rail line is still used, owned by the State of New Hampshire.
Explore More Railroad Stations