Notice • Sunday, December 31, 2017
Happy New Year! Nashua City Station is undergoing a makeover. We'll be back to normal soon!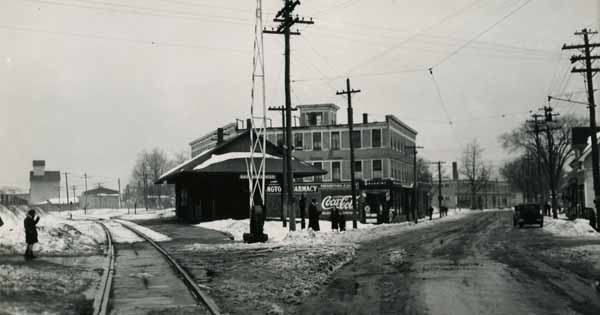 On the Portsmouth & Concord Railroad, the East Manchester depot was located Massabesic and Cypress Streets, and also served as the end of the East Manchester branch of the Manchester Street Railway. The station is gone and so are the tracks of the Portsmouth & Concord and Manchester Street Railway.
Explore More Railroad Stations