Notice • Sunday, December 31, 2017
Happy New Year! Nashua City Station is undergoing a makeover. We'll be back to normal soon!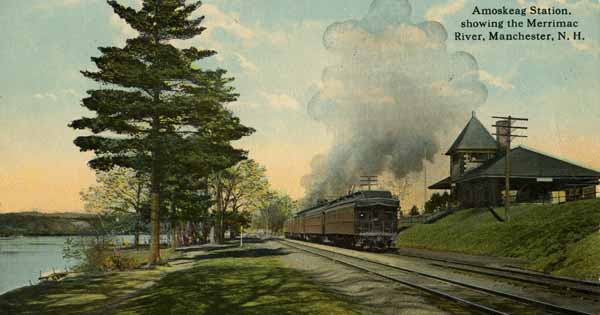 Located on the Concord Railroad, this station was designed by Bradford Lee Gilbert (also designed the Concord station) and built for the Concord & Montreal Railroad in 1892. This attractive station served the northern section of Manchester and is now a private residence at the end of Webster Street.
Explore More Railroad Stations